---
Shannon - Haleakala Waldorf School - 2004
Buon Fresco
Hi Shannon,
I like your painting.
Nine days later I tested the colors for absorption. This is a perfect buon fresco, all the colors are absorbed in the lime. Nice going.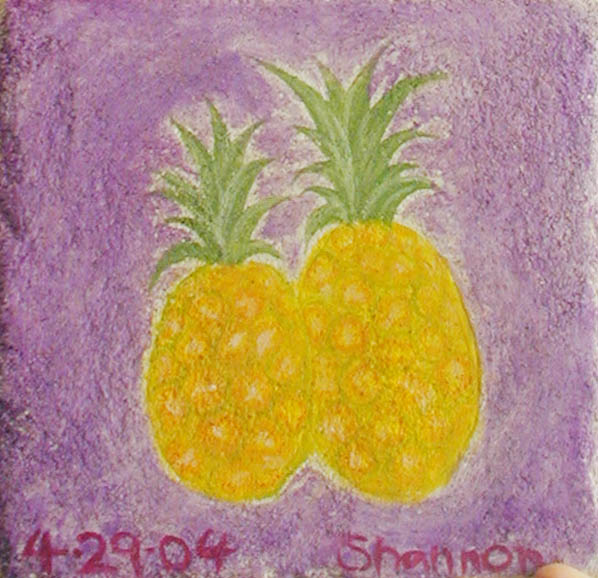 8x8
NEXT FRESCO STUDENT, Tana
PREVIOUS FRESCO STUDENT, Serena
Shannon, upload your new work in any media here, to the online forum.