---
Serena - Haleakala Waldorf School - 2004
Buon Fresco
Hi Serena,
Nice scribing work, and I'm glad you left the dish bare lime. This was photographed the second day, white has already cover over the sand color. You nailed the egg plant purple and there is a great glow in the orange pepper. You lightened the orange with yellow which is correct. Yellow lightens to white, orange lightens to yellow, red lightens to orange, magenta to cyan lightens to white, green lightens to yellow.
To darken the colors; yellow to red darken brown, scarlet to blue darken to black, cobalt blue to cyan darken to blue, turquoise to blue-black, green to black, yellow-green darkens to brown or black.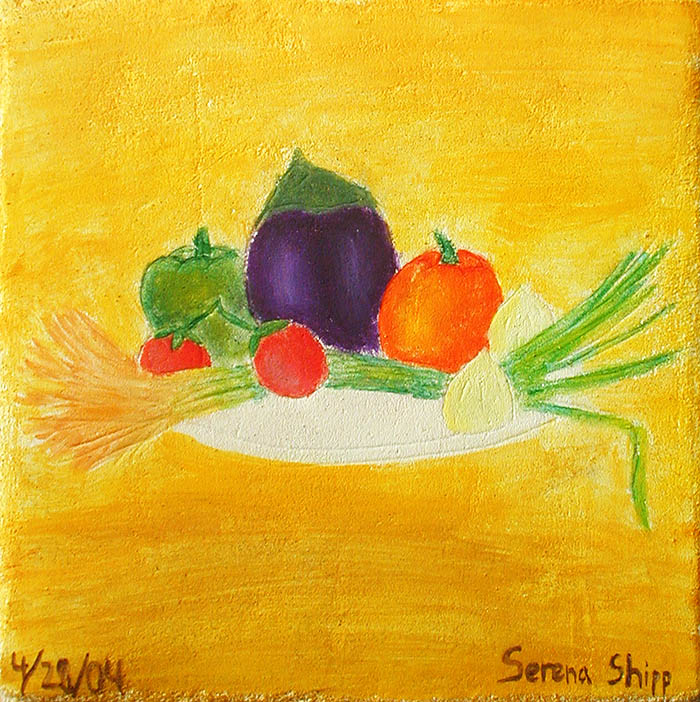 8x8
NEXT FRESCO STUDENT, Shannon
PREVIOUS FRESCO STUDENT, Nicole

Serena, upload your new work in any media here, to the online forum.