---
Jasmine - Haleakala Waldorf School, 2004
Buon Fresco
Hi Jasmine,
I noticed you made nice decorative textures in the intonaco mortar.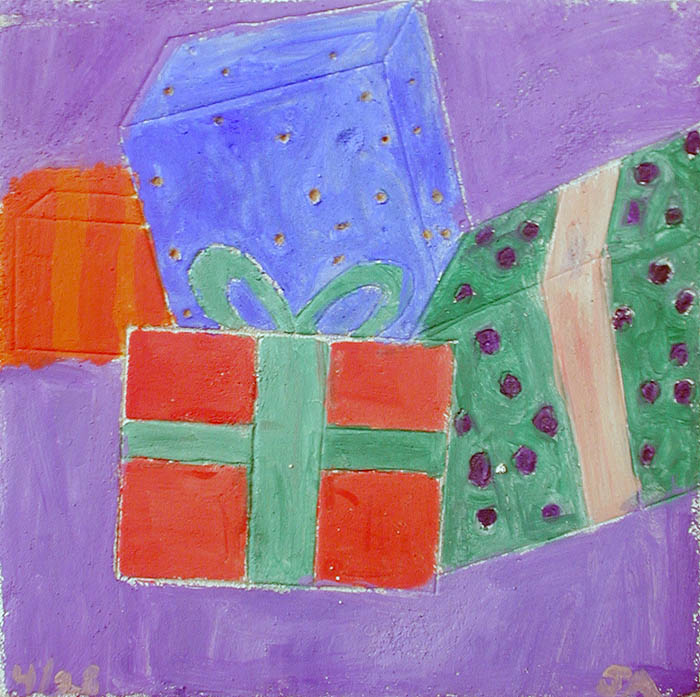 Design is a very strong point of yours. Orange and green lighten in hue by adding yellow, red lightens with orange, highlights can be titanium white.
Hi Don,
Thank you so much for coming and teaching us this unforgettable experience. It was fun working with all of the colors and mixing the colors were fun also. The mortar was fun mixing and scraping on over our tiles. The most fun was being able to paint on the tile.
Yours truely,
Jasmine Aquila
NEXT FRESCO STUDENT, Jules
PREVIOUS FRESCO STUDENT, Grace
Upload your new fresco images (or other media) here, to the online forum.