---
Elle - Haleakala Waldorf School, 2004
Buon Fresco
Hi Elle,
Congratulations on your first mural, let's see how the colors dry.
Nine days later all the colors were in there! Cadmium red might have been put on too late or too dry or too thick, but the purple, white, cobalt turquoise and yellow ocher are solid.
Elle used the scribing technique to transfer her drawing. And used a princely purple as her background.
Here is Elle's buon fresco nine days later. All colors absorbed, the dioxazine purple changed into a cooler blue-purple.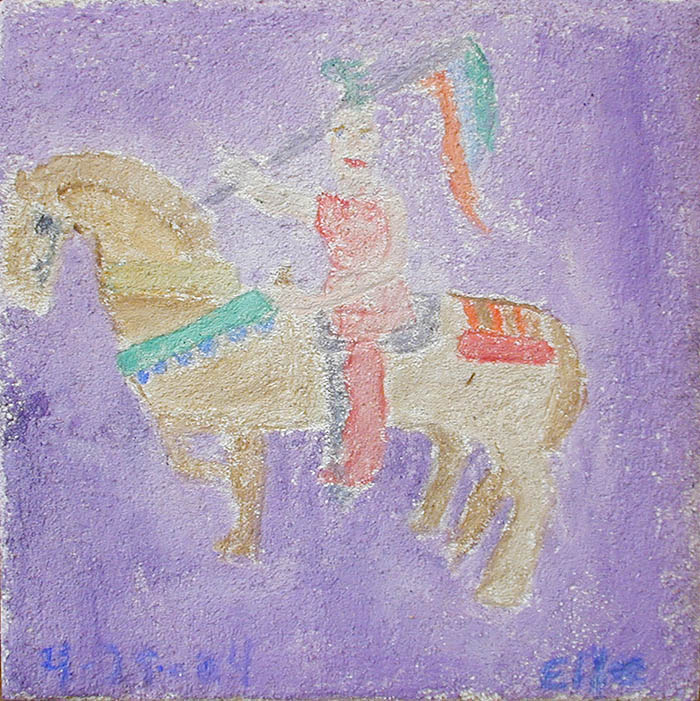 NEXT FRESCO STUDENT, Emilie
PREVIOUS FRESCO STUDENT, Dwight

Students, upload your updated fresco images here, to the online forum.